Welcome to Touch for Health Education
with Matthew Thie
Touch for Health is a system of balancing posture, attitude and life energy to relieve stress, aches and pains, feel and function better, be more effective, clarify and achieve your goals and enjoy your life! Using a holistic approach we rebalance the body's energies and activate the body's intrinsic healing process so that the body can better heal itself, creating that sense of effortless effort, and being in the flow of Life.
Touch for Health draws not only on over 30 years of development and integration of techniques in Kinesiology, but thousands of years of philosophies and sciences of living well, proven by what we feel is the truest and best means: direct and personal, subjective experience of a better life. Our concepts of Wellness integrate the holistic worldview of the East, as well as the vitalistic tradition in the West as espoused in the original concepts of naturopathy, chiropractic, and even Western scientific medicine. 
Touch for Health Education Books & Resources 
TFH Education Books & Resources for your Personal & Professional Touch for Health Practice. Find the complete fundamental texts of Touch for Health, charts, pocket manuals, and more!
Find TFH Resources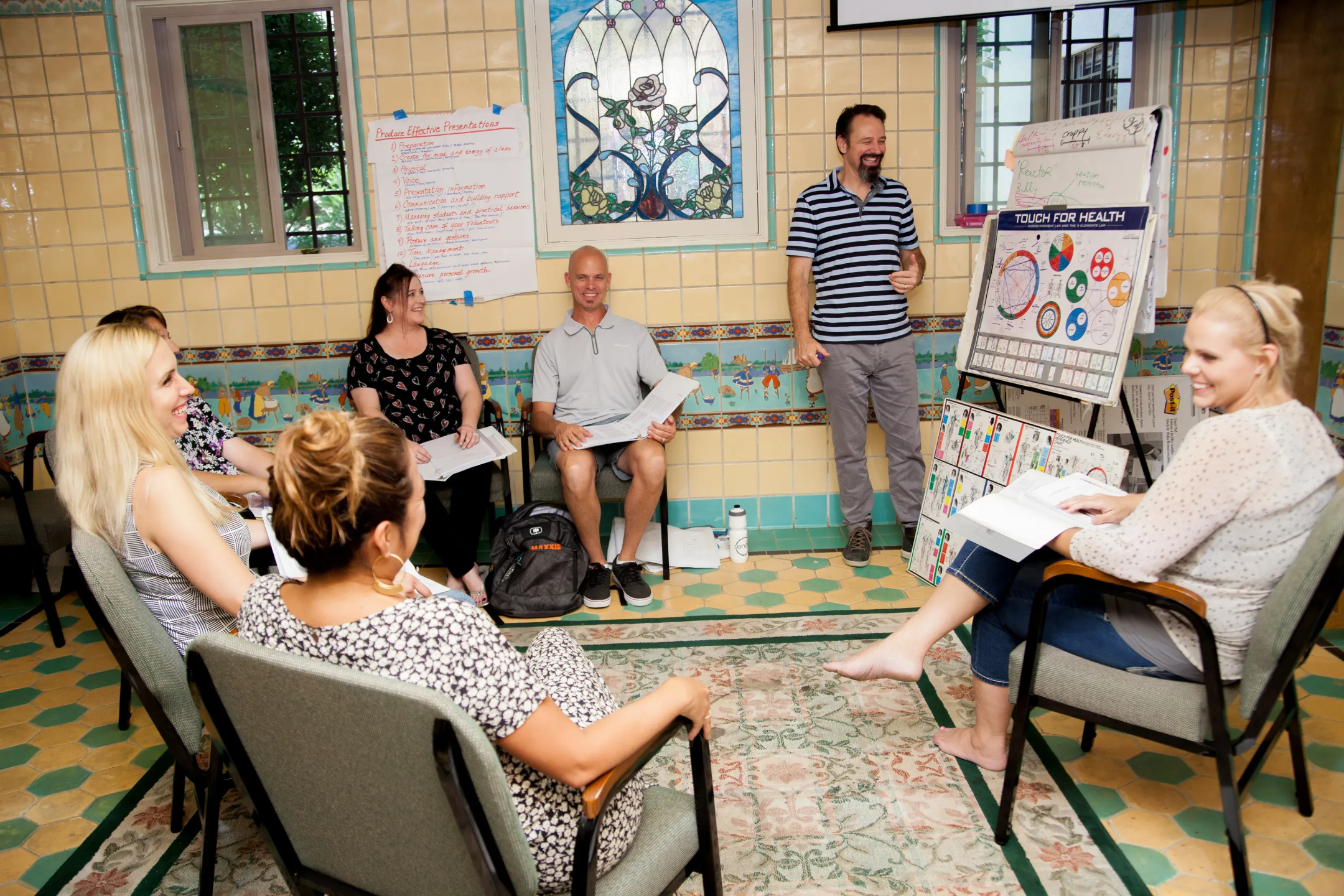 Touch for Health Education Workshops
Energy Kinesiology for your personal and professional practice
TFH was designed to empower every person to become active in the creation, maintenance and restoring of their own health and wellbeing, and to allow families to enhance their self-care.
TFH Education Workshops
Upcoming In-Person Workshops
TFH Clinical Intensive Retreat 
The TFH 1-4 in an intensive format, including CLINICAL IMMERSION at a beautiful Retreat in the Malibu Hills, over-looking the Malibu Lagoon and Pacific Ocean.
Learn More
TFH Level 1: 14-Muscle/Meridian Balance
This is the introductory kinesiology workshop for lay people and health professionals. Level 1 provides practical, everyday applications of TFH to improve health and vitality.
Learn More
Upcoming Live Online Workshops
Stay Connected

Subscribe to receive notifications about upcoming workshops and events.