TFH Level 1:
14-Muscle/Meridian Balancing
Introductory Kinesiology Workshop
This is the introductory kinesiology workshop for lay people and health professionals. Level 1 provides practical, everyday applications of Touch for Health to improve health on all levels. 
Certification upon completion: 15hr attendance certificate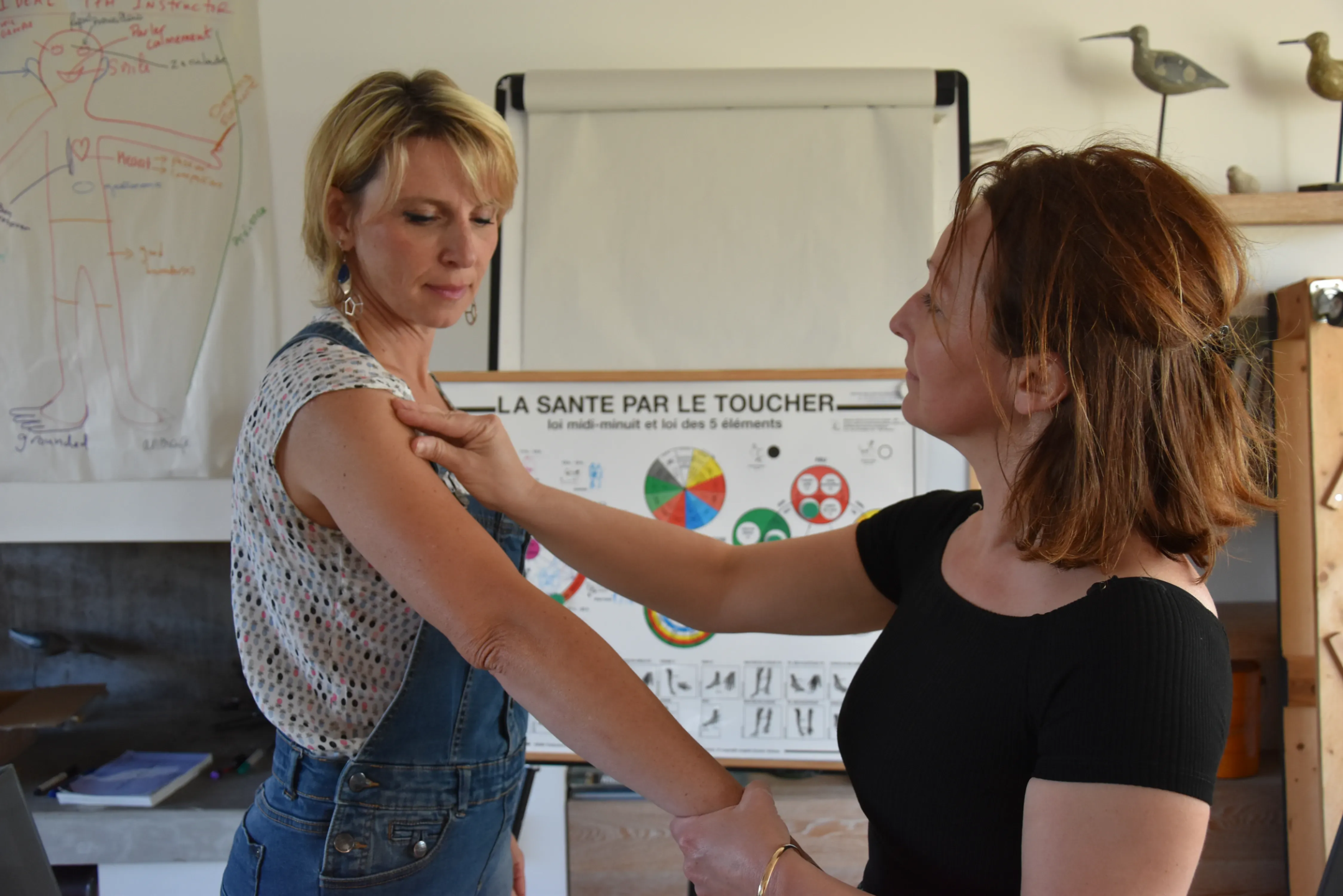 Learn to Balance your Body
Practice accurate muscle testing to identify imbalances in the body's energy system
Participants practice accurate muscle testing, touch reflex techniques and nutrition for balancing the muscles, and the body's energies related to the 14 "Meridians" from traditional Chinese medicine/acupuncture. Level 1 introduces this simple system to improve postural balance and mental clarity, reduce aches and pains, release mental/ emotional stress, increase your energy, and enhance immune system functions.
Touch for Health Level 1 is open to all!
Level 1 is suitable for the lay person who has no prior knowledge about muscles/anatomy/posture or Chinese (acupuncture) energy theory. Many massage therapists, chiropractors, acupuncturists, therapists, coaches, etc. find TFH useful in their practice, and for client education. Most energetic kinesiologists learn TFH in their training, although Kinesiology in the university setting (body mechanics/sports training) may not include any manual muscle testing, and most likely makes no reference to touch reflexes to balance the muscles.
Find a Class
R. OLEATA, California USA

"I recommend the Touch for Health courses to anyone, professional or not, who would like to learn to live more consciously in their bodies."
S. SHIPPER, North Carolina USA

"Matthew Thie is an extraordinary example of a teacher, author, and mentor who who is a living example of what he does. Few people are as singularly aligned with a vision and dream as Matthew faithfully demonstrates. He leads with heart, intention, and above all compassion. May you be lucky enough to attend his wonderful workshops!"
D. DZIWAK, Buenos Aires, Argentina

"TFH CAN and WILL transform the way you look at your world, enhancing possibilities and connecting you to your higher purpose in life. "
S. BROWN, Costa Rica

"Matt is a gifted teacher with an impressive ability to communicate the principles and practices of kinesiology. His classes are fun, lively and very effective. "
What is Touch for Health?
Touch for Health (TFH) is a system of balancing posture, attitude and life energy for greater comfort, vitality and enjoyment of YOUR life.

 
Touch for Health is the most widely used system of Energy Kinesiology in the world! Learn more about this easy, simple, and safe system of kinesiology (muscle-testing and energy-balancing) with goal-setting and creative visualization.
Learn more about TFH
Subscribe for Updates on ALL Things Touch for Health!
Discover techniques, updates on classes, and more.